Our European tour begins next week in Oslo. We'll be playing all around Europe with our partners in crime: the schizoid blackjazz rebels Shining and the hallucinated LA post-prog shamans Intronaut.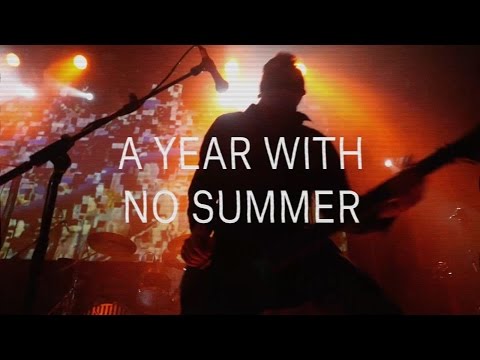 Expect a mind-bending experience of frantic entertainment and ominous portents, because A YEAR WITH NO SUMMER is coming your way and we're bringing the heavy artillery along…
A YEAR WITH NO SUMMER
EUROPE & UK TOUR 2016
06 SEP (NO) John Dee, Oslo
08 SEP (DK) Loppen, Copenhagen
09 SEP (DE) Logo, Hamburg
10 SEP (DE) Cassiopeia, Berlin
11 SEP (PL) B90, Gdansk
12 SEP (PL) Minoga, Poznan
13 SEP (CZ) Futurum, Prague
14 SEP (DE) Strom, Munich
15 SEP (AU) Viper Room, Vienna
17 SEP (IT) Lo-Fi, Milan
18 SEP (IT) Init, Rome
19 SEP (IT) Freakout Club, Bologna
20 SEP (CH) Werk 21, Zurich
21 SEP (CH) Les Docks, Lausanne
22 SEP (FR) CCO Villeurbanne, Lyon
23 SEP (FR) Le Preo, Oberhausbergen
24 SEP (BE) VK, Brussels
25 SEP (UK) The Dome, London
26 SEP (FR) La Boule Noire, Paris
27 SEP (NL) Patronaat, Haarlem
28 SEP (NL) Paard van Troje, Den Haag
29 SEP (NL) Neushoorn, Leeuwarden
30 SEP (DE) Euroblast Festival, Essigfabrik, Cologne
We have also produced a special vinyl edition of the album that will be available during the tour – a limited run of 305 copies in all their pink translucent glory, hand numbered and sealed by us. Don't miss out!
See you on the road!
We couldn't be happier to announce that we will be touring Europe this September in the unfathomable company of Norwegian blackjazz rebels Shining and LA post-prog masters Intronaut.
Our last European tour was so incredible that we can hardly wait to hit the road again… This new adventure will bring A YEAR WITH NO SUMMER to more than ten countries, through twenty epic shows that you will find very hard to forget.
If you're also a festival-goer, remember that we'll be playing at Be Prog! My Friend and Resurrection Fest in July, side by side with names such as Iron Maiden, Opeth and Enslaved.
Check out all of our upcoming live dates here. See you on the road!
Here's our new lineup in all its decadent glory, as captured by the gifted Sergio Albert some weeks ago at a fancy club in the capital. So, it is about time we made it official: everyone say hello to Eaten Roll I, our new guitar player.
Already a big fan of the band when the chance came up, she fought her way through more than 40 applicants and won – despite never having picked up an electric guitar in her entire life. A crafty designer and a local psychedelic folk starlet, she is the perfect addition to our line-up, and you are going to hear her roar in the near future. Zer0 will be sorely missed, but Seerborn Ape Tot is in charge of the synths now, so you will still be getting 100% Obsidian Kingdom, as always.
Times change and the seasons roll on by, but this one will be A YEAR WITH NO SUMMER… See you very soon on the road!
A spiked cocktail of city spleen, conspiranoia and personal trauma; blue like the stagnant water in the pool of a marooned holiday resort and heavy like the silence after the next radiant apocalypse.
Produced by the much sought after Jaime Gómez Arellano (Paradise Lost, Ghost) and featuring the stellar performances of Attila Csihar (Mayhem, Sunn O)))) and Kristoffer Rygg (Ulver), our newest album flirts elegantly with alternative rock, electronics and extreme metal to provide you with a full-bodied and unforgettable experience.
A YEAR WITH NO SUMMER is out right now via Season of Mist and it comes in three different and exclusive formats, each one curated by the Spanish design star-combo Ritxi Ostáriz (Ihsahn, Leprous) and Elena Gallén (Reebok, VICE). Get you limited copy now from our online store.
"A decisive step in a different direction to see just how far the path of experimentation can take Obsidian Kingdom's music." SPUTNIK MUSIC
"A smoldering conceptual journey through a world that's just beyond real, so close that you can feel the chill on your skin." ANGRY METAL GUY
"Obsidian Kingdom are clearly playing the long game, and for this they should be rightly praised." PROG
A YEAR WITH NO SUMMER comes early this time! Stream the full album now and dive deep into its troubled currents, while we all wait for its release next Friday 11th March!
(DE) Metal Hammer
(ES) Mondo Sonoro
(US) Prog Metal Zone
(IT) Metalitalia.com
(FR) La Grosse Radio
(GR) Rocking.gr
(UA) Antichrist Metalzine
(HU) Lángoló Gitárok
(IS) Andfari
Pre-order the album HERE!
We are more than happy to announce that we will be performing at RESURRECTION FEST this year, along with other great NMC Live bands such as Abbath, Shining and Amenra!
Because what better time than July for A YEAR WITH NO SUMMER?
A YEAR WITH NO SUMMER due out 11 Marh 2016 through Season of Mist, and it's available for pre-order now.
The last A YEAR WITH NO SUMMER teaser is out, featuring Kristoffer Rygg from our beloved Ulver.
Directed by Sílvia Subirós & Obsidian Kingdom.
A YEAR WITH NO SUMMER is available for pre-order now.
Is the apocalypse necessarily a bad thing?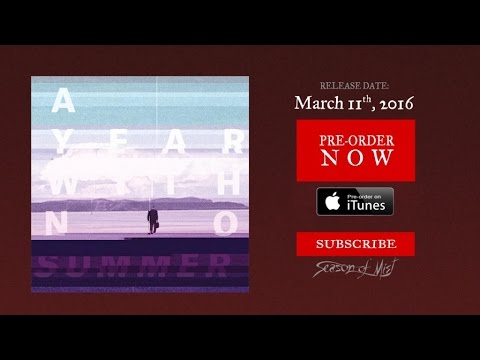 The structures of our youth are disintegrating, and the truths we took for granted have been left to decay. In the light of the imminent collapse, why not celebrate change with a thunderous explosion? Isn't the end of all things the most beautiful sight to behold? DARKNESS will ask you these questions, and many more.
This one could be A YEAR WITH NO SUMMER…
Feel the scorching and colorful explosion that is DARKNESS; the third single from the imminent A YEAR WITH NO SUMMER is streaming right now through the following media partners:
(DE) SLAM Magazine
(ES) Pitchline Zine
(FR) Horns Up
(GR) Metalpaths
(HU) Kronos Mortus
(IS) Andfari
(NO) Eternal Terror
(PL) Kvlt
(PT) Ultraje
(UA) Antichrist Magazine
(UK) Rock'n'Reel
Pre-order the album here!
Our dear Maud the Moth kindly asked us to remix her song IGNIS FATUUS; so we drowned her voice in drones and murky synths, of course.
Catch us both live next April at OBSIDIAN KINGDOM + maud the moth!